Financial statement 2022
Around 60 percent of SWISSAID's activities are financed by donations and project contributions from private individuals and institutions, while just under 30 percent of funding comes from the SDC's programme contribution. Our solid capital base enabled us to bear the slight deficit that resulted at the close of 2022.
Our 2022 annual result was unfortunately affected by the poor conditions prevailing on the financial markets. Like everyone else, we experienced a negative performance on our fixed assets.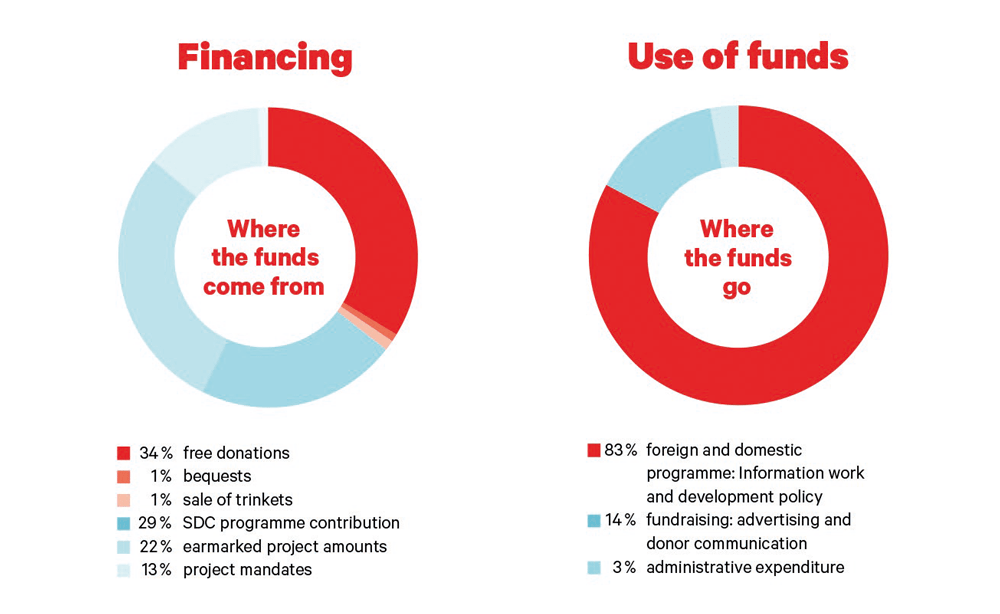 These annual financial statements for 2022 have been prepared in accordance with Swiss GAAP FER and Zewo standards, and were found to be correct during the ordinary audit by the auditors Graffenried AG
Treuhand.