Niger, 26.09.2022
Rising oil prices even in producing countries
Since August 1, 2022, the price of oil has risen by 24% in Niger. As a result of the surge in international prices, most of the countries bordering this oil-producing country have come to buy oil from Niger. Despite government subsidies and the suspension of exports, the high demand has caused prices to rise. The price of transport has risen by 100 percent for an intercity trip to Niamey, from 125 to 250 CFA francs, and by 20 percent for destinations such as Niamey-Dosso, from 2,500 to 3,000 CFA francs.
Donate now and save lives!
India, 14.9.2022
Price increase in a time of crisis
The consequences of the Ukraine war are also being felt in India, despite its neutral political stance and only a limited direct dependence on Russia-Ukraine for imports and exports. However, the war has disrupted global supply chains to such an extent that the inflation in India is close to 7 percent. Experts expect prices to rise further. Like many people in India, Soni Giridhar Naktode can barely afford essential goods any more:
Fertilizers, vegetables, sugar, oil, everything is very expensive. Earlier, when I would buy vegetables worth 100 rupees, we would eat those for 7 days. With the same 100 rupees, now I get vegetable which is sufficient for only 2 days. It's very difficult to be a homemaker. Not able to save for medical expenses. Somehow we are managing to survive by selling hens.
This price increase hits the Indian population at a time of crisis. People continue to struggle with the economic impact of the Covid 19 pandemic and are increasingly suffering from the effects of the climate crisis.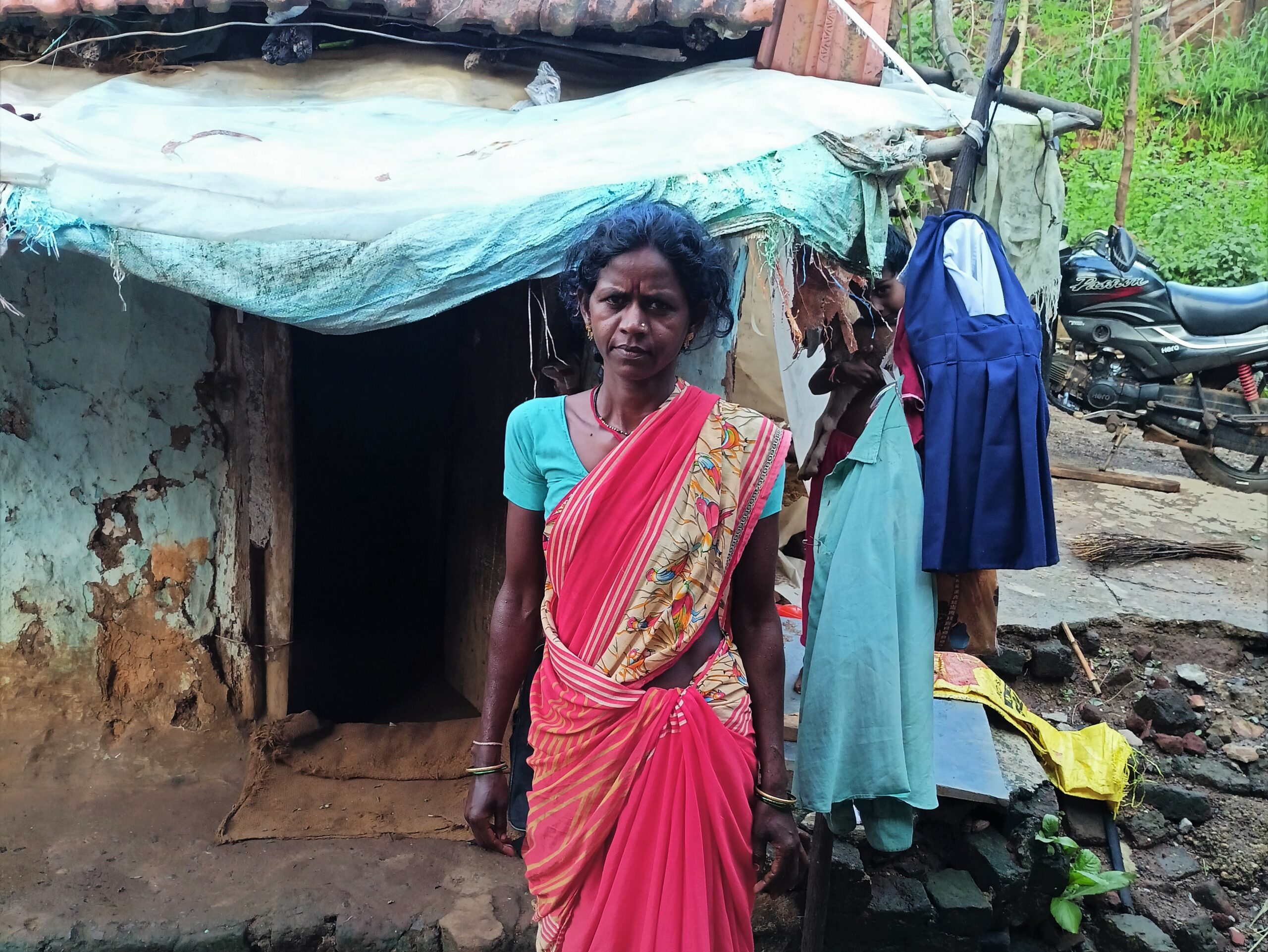 Soni Giridhar Naktode
Niger, 7.9.2022
Supporting bakeries to fight hunger
For several months, food prices are rising as a result of shortages, particularly of wheat flour. In April, a bakery put up the following announcement: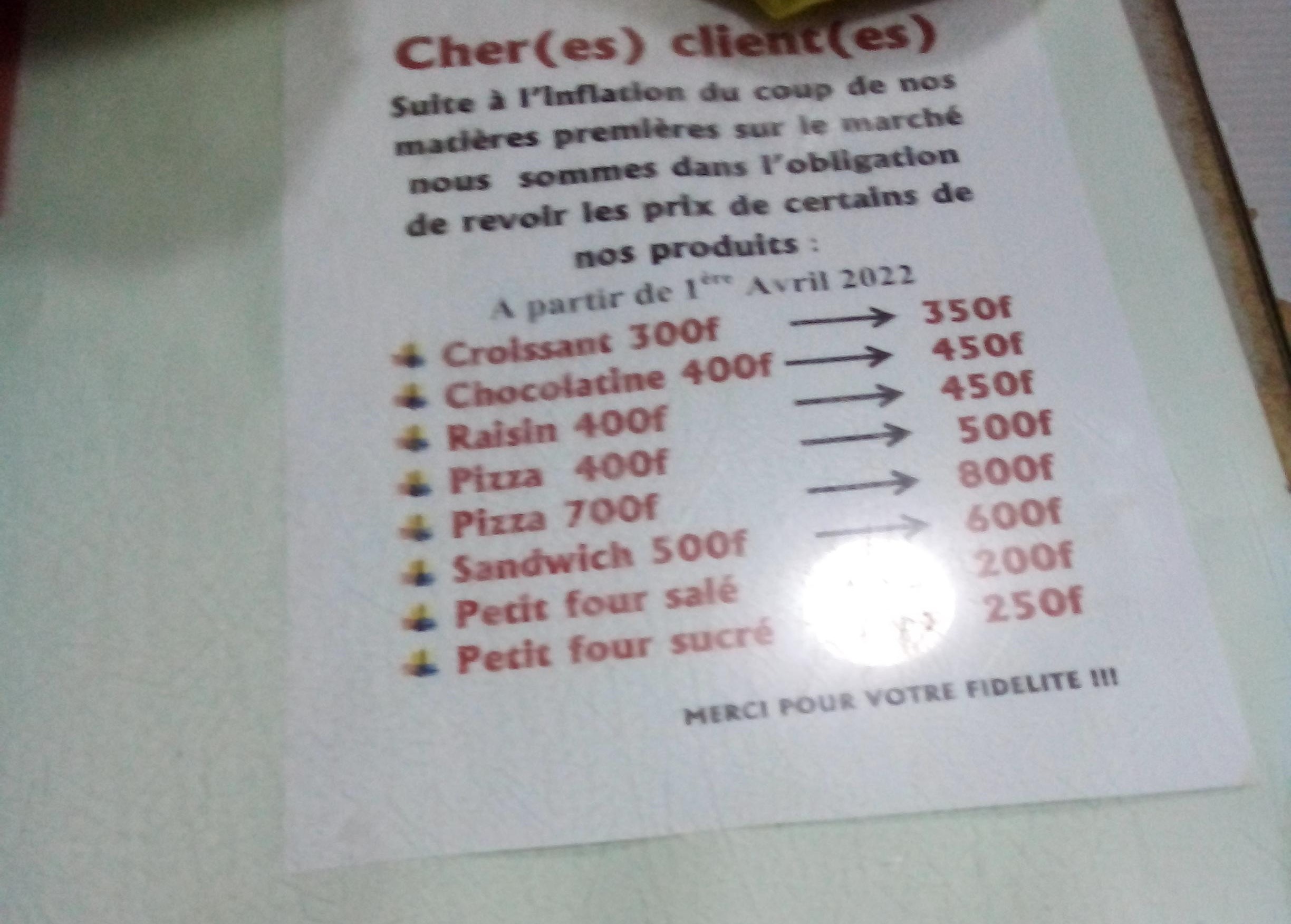 As a result, people in Niger can hardly afford this staple food anymore. This is why SWISSAID Niger is planning to work with the AGAPE bakers' training centre and help them to make mixed bread from local cereals and wheat flour. They will also receive support in setting the price of their products.
Tanzania, 31.8.2022
Tanzania - Food prices continue to rise
In Tanzania, food prices and fuel are getting more expensive every day. The prices of staple foods such as maize and wheat, which are mainly consumed by poor people, have continued to rise dramatically. Meanwhile, cooking oil costs so much that many people can no longer afford to buy any. To avert disaster, the Tanzanian government is subsidising the production of oilseeds and fuel. "In August, the government subsidised fuel to the tune of 100 billion Tanzanian Shillings (TSZ, 41 billion Swiss francs)," says Betty Malaki, head of the SWISSAID coordination office in Tanzania. Currently, the price of petrol is 3410 TZS (1.40 Swiss francs) and diesel 3322 TZS (1.35 Swiss francs).
SWISSAID Tanzania continues to promote agro-ecology and the independence of women farmers' families so that they are as little dependent as possible on external influences in the future.
Guinea-Bissau, 23.8.2022
Situation in Guinea-Bissau continues to worsen
Rising inflation is significantly reducing people's purchasing power, income and savings. Companies' production costs have skyrocketed, making investment and job creation almost impossible. The low purchasing power of households is also likely to impact and negatively affect spending on education and health. Guinea-Bissau has a large food deficit and its agricultural production covers less than 50 per cent of its needs.
Since the beginning of the Ukraine war, food prices have risen immeasurably (see also article of 2 June). Fish and meat, for example, cost twice as much as before the war. And the prices for public transport, which are three times as high, are almost unaffordable for people.
Cherno Talato Jalo, programme officer for SWISSAID in Guinea-Bissau.
Tanzania, 30.06.2022
Price increase threatens food security
Only a few weeks after the start of the war in the Ukraine, fuel prices in Tanzania reached a new high. For petrol, for example, the increase was 12 percent in April and 9.5 percent in May. This price increase affects supply chains through higher transport costs and indirectly drives up the prices of goods and services.  Joseph Columbus, a beneficiary farmer in Masasi district, is concerned:
"Everything here is getting more expensive: a kilo of rice used to cost 1,500 Tanzania Shillings (TZS; 60 centimes), now 2,200 TZS (90 centimes). For a litre of cooking oil I now pay 8,000 TSZ (3.30 francs), before it was 5,000 TSZ (2 francs). And the price for 18 kilos of maize has even doubled: from 5,000 TSZ to 10,000 TSZ (4 francs)."  
The farmers in Masasi mainly grow cash crops, i.e. products that are intended for sale: cashew nuts, sesame, sunflowers and coconuts. With the yield, they buy food such as rice and maize. According to Columbus, as the cost of goods skyrockets, the value of cash crops continues to deteriorate. It is becoming increasingly difficult for farmers to feed their families. As the food system in Tanzania is heavily dominated by conventional agriculture, the price increase for fertiliser also poses a threat to food security. "50 kilos of fertiliser currently cost 150,000 TZS (62 francs), compared to 90,000 TZS (37 francs) before," says Columbus.  
Joseph Columbus is no longer dependent on this fertiliser thanks to the agroecological training provided by the SWISSAID project. Today, he follows the principles of agroecology and produces his own fertiliser. Columbus is convinced that in the future more and more farmers will produce in an agroecological way so that they will no longer be affected by events such as the Ukraine war. Thanks to organic farming, farmers become more independent and resistant to the consequences of global crises, says Columbus.   
Niger, 27.06.2022
The situation in Niger continues to deteriorate
For the people of Niger, the effects of the Ukraine war are particularly devastating, because even before, food was already scarce and droughts destroyed the harvests of many farmers. Smallholder Abdoul Moumouni Seydou from the rural community of Kieche in the south-west of the country is afraid: "Prices have almost doubled recently. For poor people like me, this is a disaster. As long as the war continues, prices will continue to rise. Already, even the rich can't afford everything."  
SWISSAID launched an emergency aid project in Niger at the end of 2021 in order to help the people affected quickly and unbureaucratically.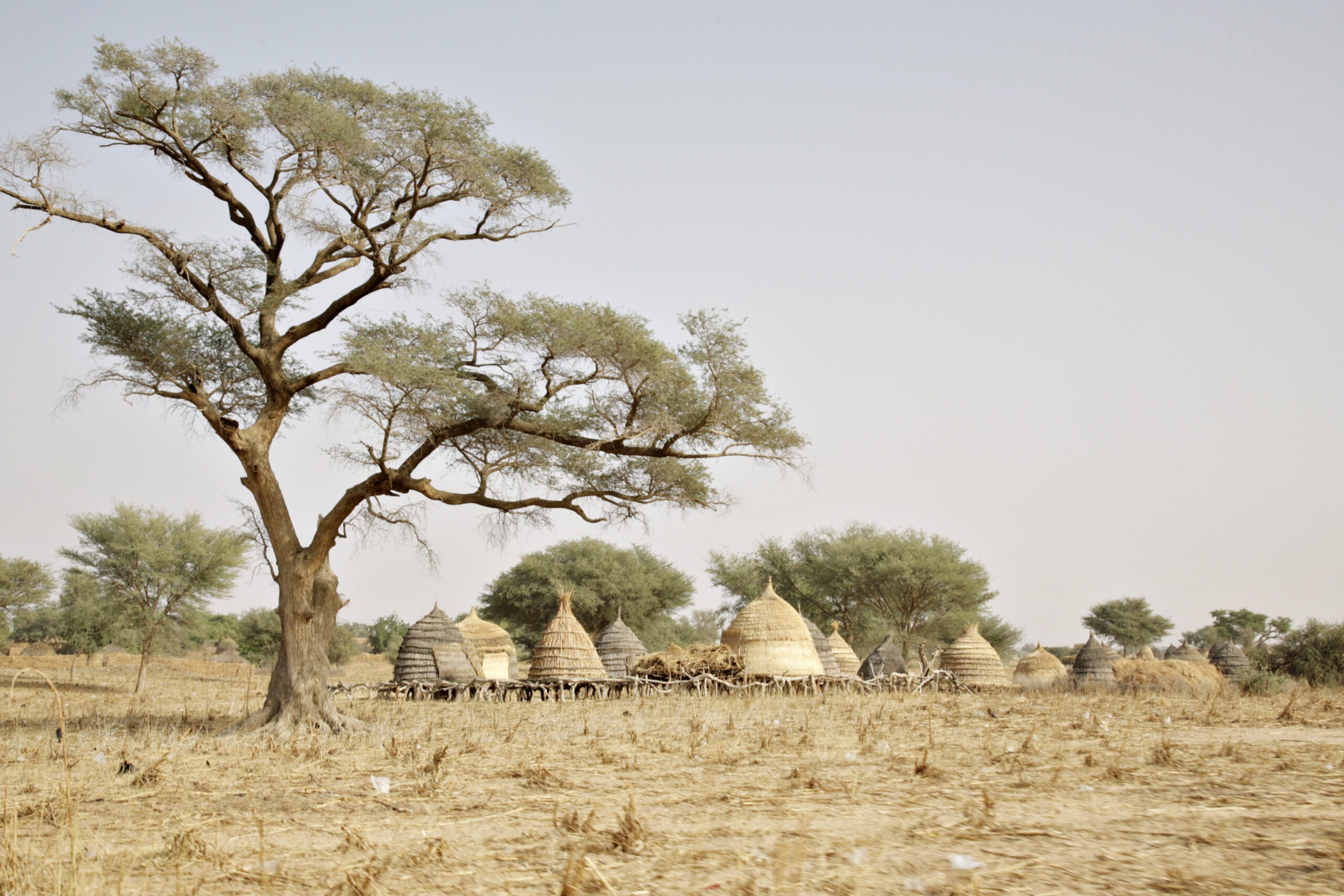 India, 08.06.2022
Inflation in India
India is facing an inflation of 7-8% and a continuous rise in the price of petrol and cooking gas. This increase impacts primarily on the poor. India imports most of its oil (80%). Therefore, if international prices rise, this will translate into further price increases for all essential goods. 
Chad, 03.02.2022
Food emergency in Chad
At the beginning of June, Chad declared a food emergency due to a lack of grain supplies. The chairman of the ruling military junta pointed to the steady deterioration of the food and nutrition situation. He warned of a growing danger for the population if humanitarian aid was not provided. According to the UN, more than five million people in the central African country could soon be dependent on humanitarian aid.  
Olivier Ngardouel Mbaïnaïkou, responsible at the SWISSAID coordination office in Chad, confirms the situation: "It is a fact that there is a food emergency in Chad, and this is mainly because food prices are rising sharply." According to Mbaïnaïkou, the difficult situation can only be changed in the long term if agroecological production techniques are further promoted or production is more diversified. Strengthening grassroots organisations in the country can also strengthen the resilience – especially of women farmers – against external influences such as price fluctuations or climate phenomena, says Mbaïnaïkou.  
Chad is one of many countries in the Sahel region facing a hunger crisis. The country is currently facing the worst drought in 40 years. 
Guinea-Bissau, 02.06.2022
Fuel crisis and price increase
In a war such as this one, not only the countries directly involved suffer heavily but also the poor countries. They are heavily dependent on imported products. Guinea-Bissau is facing a chronic food insecurity, which is now aggravated by the fuel crisis.
"The government has increased taxes on fuel sales and many stations have closed. As a result, there is a fuel shortage and black market prices doubled: Fuel used to cost around 700 francs, now it is 1 000 to 1 200 francs," explains Cherno Talato Jalo, SWISSAID Programme Officer in Guinea-Bissau.
The increase in the price of essential goods is alarming, while wages are still too low. The minimum wage is 50 000 CFA francs and the maximum is about 180 000 CFA francs. The increase in the price of basic products – rice 50%, sugar 30%, edible oil 80%, soap 90%, milk 40% and bread 35% – is causing distress among the population. A few weeks ago, soap costed 650 francs apiece, now the price has risen to 1 250 francs apiece. The price of a kilo of rice has risen from 300 francs to 390 francs/kg. The population expects further increases.
Niger, 30.05.2022
Niger in danger
By the end of 2021, 2.3 million Nigerians were threatened by hunger due to crop failures caused by an unstable climate and violent conflicts. The war in the Ukraine has made the situation even worse, increasing the cost of food and reducing imports. At the end of May, SWISSAID estimated that up to 3.7 million Nigerians were affected. SWISSAID is helping quickly and unbureaucratically with food parcels and fast-growing seeds.
Ecuador, 15.03.2022
Banana farmers are angry
The price of bananas in Ecuador has fallen as a result of the sanctions against Russia. Almost 100% of the bananas consumed in Russia came from Ecuador. Russia accounted for more than a quarter of the South American country's banana exports. Sanctions stopped these exports, which blocked tons of bananas and caused internal prices to fall. In protest, farmers poured their produce into the streets of Quito, demanding help from the government. Although the city calmed down, farmers continue to be angry about their declining income.
The war and hunger
With your help, we can promote local agricultural production chains and strengthen local seed systems to make farmers less dependent on purchased seeds and external factors such as wars and climate. Your donation makes sense!
---
Global impact on food security
In addition to the human tragedies, the Russian invasion of Ukraine also has implications for global food supplies. Russia and Ukraine are not only considered the "granaries" of Europe, they are also the main suppliers of wheat to many African countries. The two countries supply about 30 percent of global demand. According to the International Monetary Fund (IMF ), imports account for about 85% of sub-Saharan Africa's supply. The world's 45 least developed countries import at least one-third of their wheat from Ukraine or Russia. After Ukraine, they will all suffer the most from this war.
According to experts, the effects and implications of the Ukraine war on global food security could be far-reaching. UN Secretary-General Antonio Guterres warned early on of a meltdown of the global economy that will provoke a hunger crisis that will hit the poorest, hardest.
The United Nations speak of a "hurricane of hunger" that could plunge another 8 to 13 million people into hunger in Eastern Europe, according to the Food and Agriculture Organization of the United Nations (FAO).
Worrying price increases
Harvested volumes and exports from Ukraine influence prices worldwide. The price increase since the Russian attack is worrying. The global price of wheat has risen by around one-third, and by as much as 60 percent compared with the previous year. If the war continues, there is a threat of further increases, for example because fields in Ukraine cannot be sown, leading to severe supply shortages. Prices for dairy products and cooking oils are also at record levels. The cost of fuel and is also skyrocketing, making the transported food even more expensive.
Great insecurity in many African countries
The war is affecting many African countries, including SWISSAID partner countries. They are now even more at risk of hunger. "It is very likely that we will see an increase in the price of bread in the coming weeks, as the flour is imported," explains Clément Jous from SWISSAID in Chad. In Chad, the last harvest was poor and the increase comes at a time when prices are already higher than usual. In Chad, food prices were already rising before the war in Ukraine. This is due to the poor harvest, which also affected the quality and quantity of seeds.
Even in countries where people are less dependent on wheat, staple food prices are rising because raw materials have become more expensive. SWISSAID program officer for Tanzania, Rainard Mjunguli, reports, "We are facing a significant increase in oil and gasoline prices, which is affecting the transportation cost of various products such as cooking oil or rice. Bus tickets have also become significantly more expensive."
Donate now and save lives!
Jalò Cherno Talato, Program Officer SWISSAID Guinea-Bissau
"We are worried. In a war, poor countries always suffer the most because they are heavily dependent on imports. Guinea-Bissau will be particularly affected because there is practically no value chain, as the manufacturing sector is completely absent. Guinea-Bissau imports dairy products, hygiene products and cereals. The increase in fuel prices will further aggravate the situation, as it will affect the prices of transportation, energy, etc. Prices of sugar, cooking oil, and bread have increased by at least 30 percent, and soap and milk by 40 percent. Other products are not available anymore; flour, for example, is sold out. In my opinion, we need to increase national production and promote the processing and upgrading of local products."
Particularly affected: Niger already weakened by climate
In Niger, the situation was already worrying long before the war. The food situation is visibly deteriorating. The population is already suffering greatly from prolonged droughts and climate-related extreme weather events. Farmers have no crops to store. First heavy rains in July, then a drought starting in August have destroyed the precious food. At the end of last year, when the granaries should have been well stocked with rice, millet and beans, they were almost empty. 2.3 million people are at acute risk of hunger, which is why SWISSAID launched an emergency aid program at the end of December 2021. The war in Ukraine is drastically exacerbating the situation. The already high prices on the markets appear to be rising further.
Issoufou Abdou Djibo, Program Officer SWISSAID Niger
"In Niger, the situation was already very difficult long before the war, because the winter harvest was catastrophic. Currently, more than 2.3 million people are at risk of hunger. Many products have already become more expensive. The prices of bread and wheat have already increased from 200 to 250 CFA a few weeks ago. The war has exacerbated the situation and particularly affect the wheat, which is why poor households can hardly afford bread anymore. Other grains have also become more expensive. Compared to last year, a bag of millet costs 31,000 CFA instead of 24,000, corn now costs 29,000 CFA instead of 21,000 and sorghum 27,000 CFA instead of 21,000 CFA."
The war and hunger
With your help, we can promote local agricultural production chains and strengthen local seed systems to make farmers less dependent on purchased seeds and external factors such as wars and climate. Your donation makes sense!
Our solution: agroecology and strengthening local food systems
Strong dependencies on countries can be problematic. This can be seen in the example of the war in Ukraine, which is not only affecting the two affected areas but also spilling over into the rest of the world. Global food systems are closely intertwined and respond quickly to market changes.
"To reduce dependencies on imported food and feed the world's population in the longer term, it is imperative to change our food systems sustainably," says Sarah Mader, thematic advisor for agroecology at SWISSAID.
The solution is the approach of agroecology, which calls for ecological and socially compatible agriculture. SWISSAID has been focusing on this approach for decades: promoting local agricultural production chains, upgrading farmers' knowledge, especially about seeds, and implementing agroecology. The multi-faceted approach of agroecology is based on natural cycles, conserves resources and reduces dependence on external factors. In addition, this method of cultivation strengthens the soil, protecting it from storms, heavy rains or droughts.
The war in Ukraine and its life-threatening impact on the food situation worldwide shows once again that in our globalized world, a more independent and local supply, especially of staple foods, is the solution in the fight against hunger. For crisis-resistant and sustainable food for all!
Sources:
The importance of Ukraine and the Russian Federation for global agricultural markets and the risks associated with the current conflict (fao.org)
Ukraine war: More countries will 'feel the burn' as food and energy price rises fuel hunger, warns WFP | World Food Programme