Financial statement 2021
Around 60 percent of SWISSAID's activities are financed by donations and project contributions from private individuals and institutions, while just under 30 percent of funding comes from the SDC's programme contribution. Our solid capital base enabled us to bear the slight deficit that resulted at the close of 2021.
The ever-increasing competition in the fundraising market, however, continues to force us to make significant investments in expanding our fundraising activities. While the situation in the North seems to be easing after two years of Covid, people in the Global South will be faced with setbacks and long-term consequences for some time to come. Not only in terms of health, but also existentially. Dear donors, your support will be more urgently needed than ever. We are extremely grateful to be able to count on you.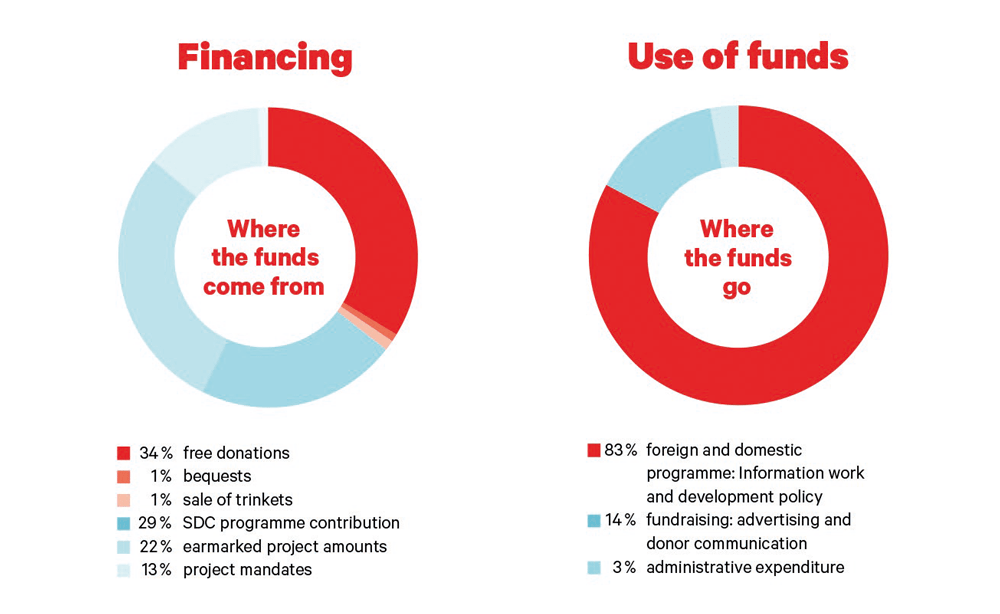 These annual financial statements for 2021 have been prepared in accordance with Swiss GAAP FER and Zewo standards, and were found to be correct during the ordinary audit by the auditors Balmer-Etienne AG